About the Journal
ISSN: 2358-6303
The Revista de Agricultura Neotropical (ISSN 2358-6303) is a scientific journal published by the State University of Mato Grosso do Sul (UEMS), Sustainable Development Center of Bolsão Sul-Mato-grossense (CEDESU), of the University Unit of Cassilândia (UUC).
Current Issue
Vol. 10 No. 3 (2023): REVISTA DE AGRICULTURA NEOTROPICAL
View All Issues
Attention:

From 2021, the Revista de Agricultura Neotropical, following the trend of scientific publications, will adopt PUBLICATION IN CONTINUOUS FLOW and will maintain the organization in volumes and numbers, with the quarterly periodicity already adopted.
Aiming to expand our international visibility and improve the classification of the journal "Revista de Agricultura Neotropical" by QUALIS CAPES, as of July 1, 2018, all submitted works, in Portuguese and Spanish, must be translated to English after being accepted. Papers submitted in English, if accepted, must undergo an English language review.
 See new guidelines for formatting, submitting, and publishing manuscripts. (Author's Guidelines)
(http://periodicosonline.uems.br/index.php/agrineo/about/submissions#authorGuidelines)
 The periodical is quarterly and intended for the publication of works framed in various segments of agriculture.
Recommend us at ISI - http://ip-science.thomsonreuters.com/info/journalsubmission2/?x=39&y=8
INDEXERS/DIRECTORIES: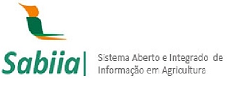 Associados à
Visite nossa página